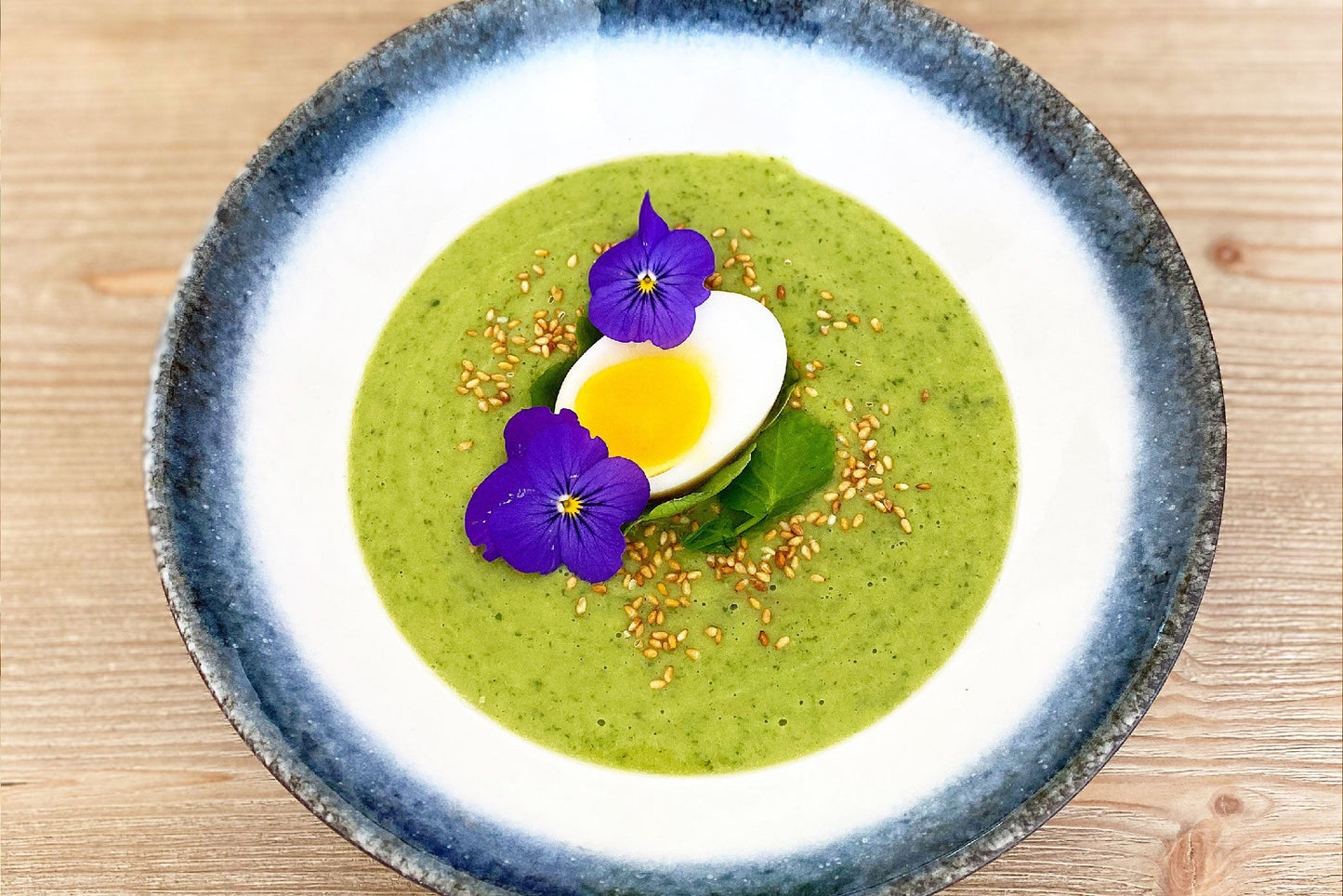 Ingredients:
4 Duck Eggs
8 tbsp Sanbaizu Vinegar
For the soup:
1 Onion, finely chopped
2 tbsp Olive Oil
1 tbsp White Soy Sauce
2 Cloves Garlic, minced
350g Avocado, cut into chunks (about 2 Avocados)
1 Bunch Watercress
800ml Vegetable Stock
1 tbsp Lemon or Yuzu Juice
Toasted sesame seeds to serve
Method:
For the eggs, bring a pan of water to the boil, add the eggs and boil for 7-8 minutes for a soft boil. Peel and while still warm, place in a small container with the vinegar. Cover and leave for at least 4 hours in the fridge, turning once. 
For the soup, heat the oil in a pan over a medium heat. Add the onion and white soy and sweat for 10-15 minutes until soft and sweet but not coloured. Add a splash of water if they look like they are sticking. 
Once cooked, add the garlic and cook 1 minute more. Allow to cool and add to a blender with the rest of the soup ingredients. 
Blend until smooth and either heat up or chill in the fridge.
When ready serve sprinkled with toasted sesame, the pickled eggs and some fresh watercress.
Recipe by Susie @Gourmetglow