The almost smoky aroma and flavour of these black seeds delivers an intense aroma, flavour and colour to dishes. A striking topping to rice, canapes and desserts. 
Wadaman sesame, based in Osaka, have been sourcing the best quality sesame seeds for over 130 years. These seeds are graded and cleaned during a 6 step process to ensure only the best quality seeds remain. Expertly roasted over a further three steps involves minute adjustments to temperature and time, ensuring the seeds are roasted to the very centre.  This roasting technique has been overseen by fourth generation master roaster Etsuji Wada for the last 45 years. The reward for this lifetime of dedication is seeds of exquisite flavour and plump texture. 
Available in 50g & 1kg
Store in a cool, dark place away from direct sunlight, high temperature and humidity.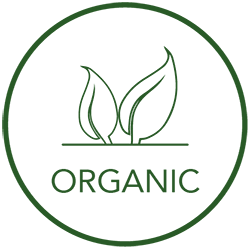 Thanks, we'll let you know when we've restocked!
There was an error signing up for restock notifications. Please try again.