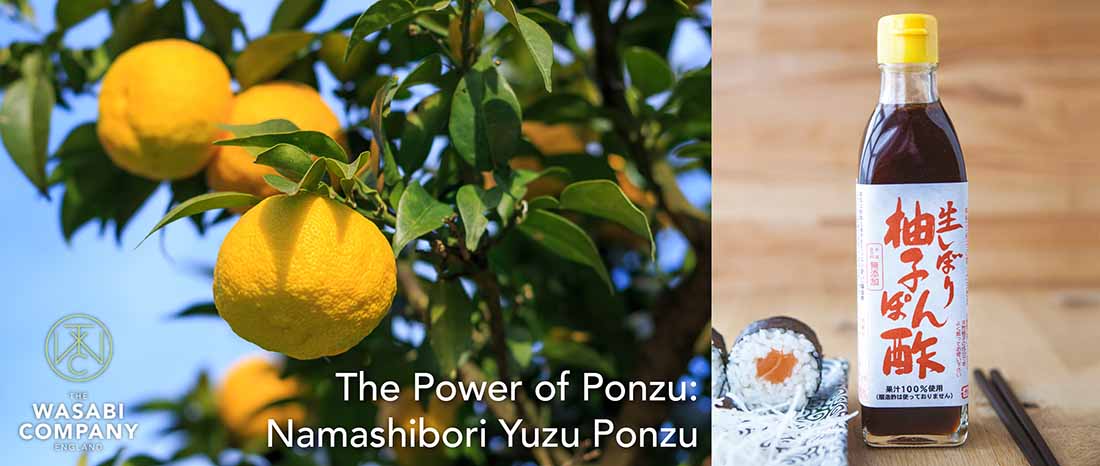 If you like ponzu, you will LOVE this Yuzu Ponzu from Marusho… and if you're unfamiliar with ponzu, this is the best place to start!
Traditionally used as a dipping sauce, ponzu is usually made up of soy sauce, citrus, bonito, kombu and vinegar. It has quite a distinctive umami flavour, with tart citrus notes. So what makes this ponzu stand out from the crowd?
Brewed by master craftsmen at Marusho, a fourth-generation family-run business, this Namashibori Yuzu Ponzu is made with the highest quality, authentic ingredients that result in a gloriously rich flavour.
Shiitake mushrooms, bonito stock and kombu seaweed are all used to generate a deep, umami rich base before it is laced with the powerful flavour of fresh yuzu juice.


What's so special about Yuzu?
Possibly Japan's most famous citrus, yuzu is said to be like a mandarin crossed with grapefruit. It's this deliciously tart and complex flavour that provides this ponzu with an extra-special quality that will leave you wanting more.


How Can I Use Ponzu?
Like any ponzu, this makes a fabulous dipping sauce for gyoza, sushi and sashimi. With its special balance between umami and a citrus zing, it will also work very well as a marinade for meat, fish and vegetables.
One of our favourite ways to use it is straight out of the bottle as a dressing for salads – the premium quality and complex flavours mean it is ready to serve without needing extra ingredients.