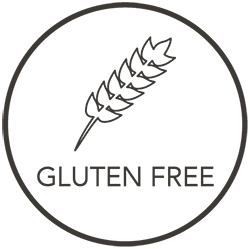 Springwater from Hamayama Yusui creates a pure and organic soy sauce, packed full of flavour. Fermenting over two years in cedar wood barrels imparts subtle tones of woodiness with an excellent balance of sweetness, saltiness and umami. This soy sauce contains no wheat, creating a stronger soy taste that is deep and rich despite being gluten free. 
Igeta aims to create the finest soy sauce in Japan with an "all their hearts and souls" philosophy. Each process is meticulously monitored with sustainability and excellence in food standards at the heart of the brewery. 
Bold but versatile soy sauce
No matter your preference for soy sauces, this two year fermented tamari is a powerful but subtle ingredient that you can't miss out on. The hugely diverse seasoning agent is perfect for anyone's taste and being gluten free also makes it the ideal all purpose seasoning for anyone.
Serving suggestions
This tamari gluten free soy sauce is a huge hit for chefs that love that extra punch in their dishes. Perfect for sushi or sashimi, its naturally brewed boldness will stand out without overwhelming the delicate taste of the fish. Alternatively, use for extra depth of flavour in stews, soups, sauces and marinades.
Available in 150ml
Store a room temperature away from direct sunlight. Refrigerate once opened.
See what Tim Anderson thinks about this Gluten Free Tamari Soy Sauce: