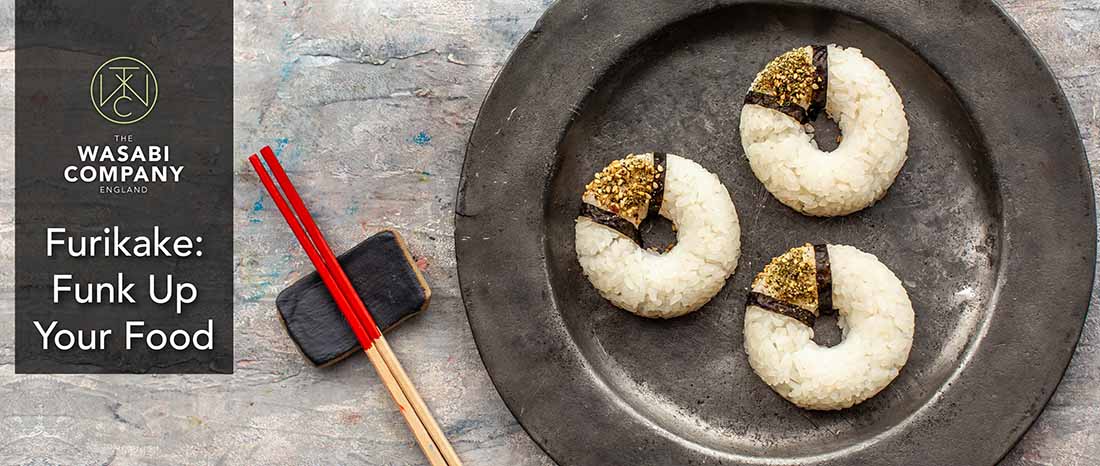 What do you do when a dish needs a little extra something, but you don't want to take away from the main attraction? You sprinkle it with a little furikake!
What is furikake?
Furikake is a condiment usually comprised of sesame seeds, seaweed, and herbs, it often has a citrus or spicy addition. Initially introduced as a health supplement, the versatility makes it a must-have in any modern kitchen. While many different flavours can be added to the furikake, they are generally quite salty and should be used in moderation.
How can I use furikake?
Furikake is a hugely versatile seasoning; typically it is used to flavour rice, whether that is served as a hot dish, or cold as onigiri. It's also used in fish, meat and vegetable dishes where it can be added pre-cooking, or sprinkled just before serving. The possibilities are almost endless with furikake!

Wadman Organic Furikake
Totally fish-free and vegan, Wadaman have produced a furikake like no other. Using their high quality, expertly roasted sesame seeds as a base, they have incorporated classic Japanese flavours such as Yuzu, Shiso, Ume Plum and Soy Sauce to create a fantastic range of furikake. These are elegantly flavoured and perfect for adding a little oomph to most recipes.

Add flair and flavour with Furikake!