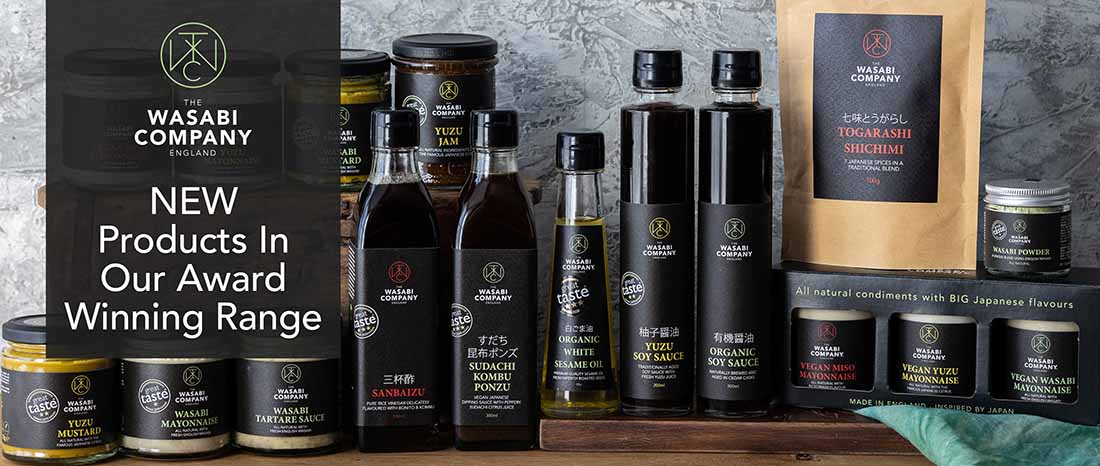 We are passionate about providing you with premium products to enhance your cooking with, which is why we've expanded our multi award-winning range with three new products! 
All of our products can be used in Japanese cooking, but also make wonderful alternatives in a variety of recipes. There are a whole host of dishes that can benefit from a taste of the East – which will you experiment with first?
NEW Togarashi Shichimi
Spice up your cooking with our brand new Togarashi Shichimi. Made from a traditional blend of Japanese herbs and spices, this mix is great for sprinkling on soups, noodle dishes, fish & meat tartares and carpaccios. It provides a warm heat that builds over time, rather than an immediate chilli kick, but guarantees a punch of flavour with every mouthful. 
Add rich, umami flavour to your favourite dishes with these premium dried Shiitake Mushrooms. Cultivated on Sawtooth Oak logs in the forests of Kyushu, these mushrooms have a deep and unique flavour that compliments their outstanding firm texture. When rehydrated, they produce enough Guanylate to intensify the Glutamate Umami by 7-8 times, which is a lot!  

NEW Shiso Teas
Grown on our own Dorset farms and carefully dried, our Green and Purple Shiso Teas are both delicately flavoured and delicious. Coming from the mint family, the flavour of Shiso is often compared to Basil with a hint of citrus. Both flavours are widely used to treat stomach pains and nausea and can be enjoyed hot or cold – iced Shiso tea makes a superb summer drink.
Organic Gold & Black Sesame Seeds
Our expertly roasted sesame seeds come straight from master roasters Wadaman, based in Osaka, Japan. Four generations and over 130 years of experience combine to make organic sesame seeds with exquisite, rich flavour and plump texture. The gold offer a beautifully rich sesame flavour and make a great addition to vegetables like broccoli and spinach, while the black have an almost smoky aroma and work excellently with rice and even desserts!