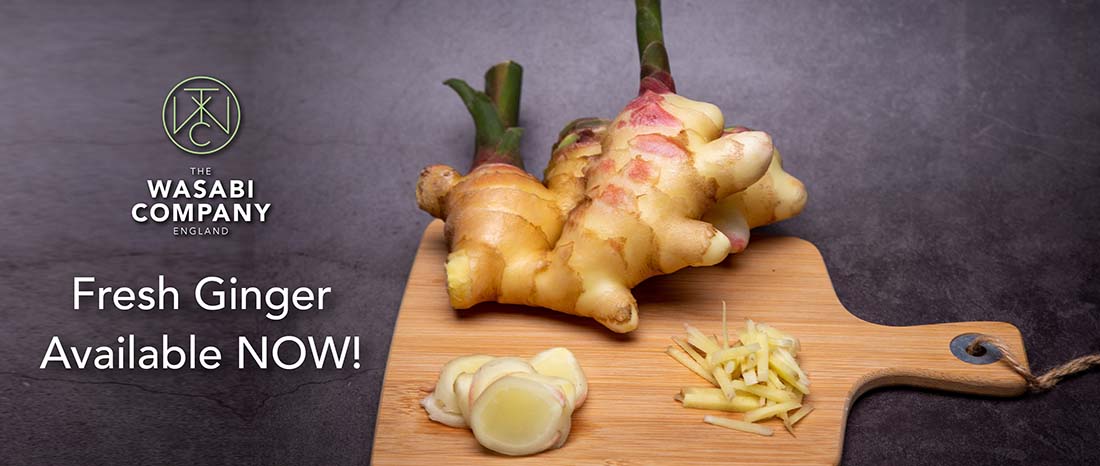 Think you've tried fresh ginger? Possibly not!
The ginger we see in the supermarkets is actually dried root ginger, so it's possible that you've never experienced truly fresh ginger… until now.
Grown by our Dutch partners, it is pesticide free and comes with the stem attached to increase it's life, meaning you can savour the amazing flavour for even longer.
What Does Fresh Ginger Taste Like?
Fresh ginger has a beautifully aromatic flavour that is far less harsh on the tongue compared to dried ginger. It still has the classic peppery flavour of ginger, but with a much fresher taste and a crisp texture. It's also much less fibrous than dried ginger, yet still firm and can be grated, chopped or sliced.
How Can I Use Fresh Ginger?
You can use ginger almost anywhere! The beauty of this fresh ginger is that it will bring a subtle, fragrant spice to any dish. Whether you want to garnish sushi, sashimi and canapes, slice it finely for a salad or liven up a stir fry, this ginger really is an exceptional all-rounder.
The Perfect Pickle
Fresh ginger is perfect for pickling. Known as Gari in Japanese, the result is a fantastic flavour that is not only wonderful with sushi, but also helps to cleanse your palate, enhancing the taste of your food even more. All you need is a clean jar, some ginger, sugar, salt and rice vinegar.