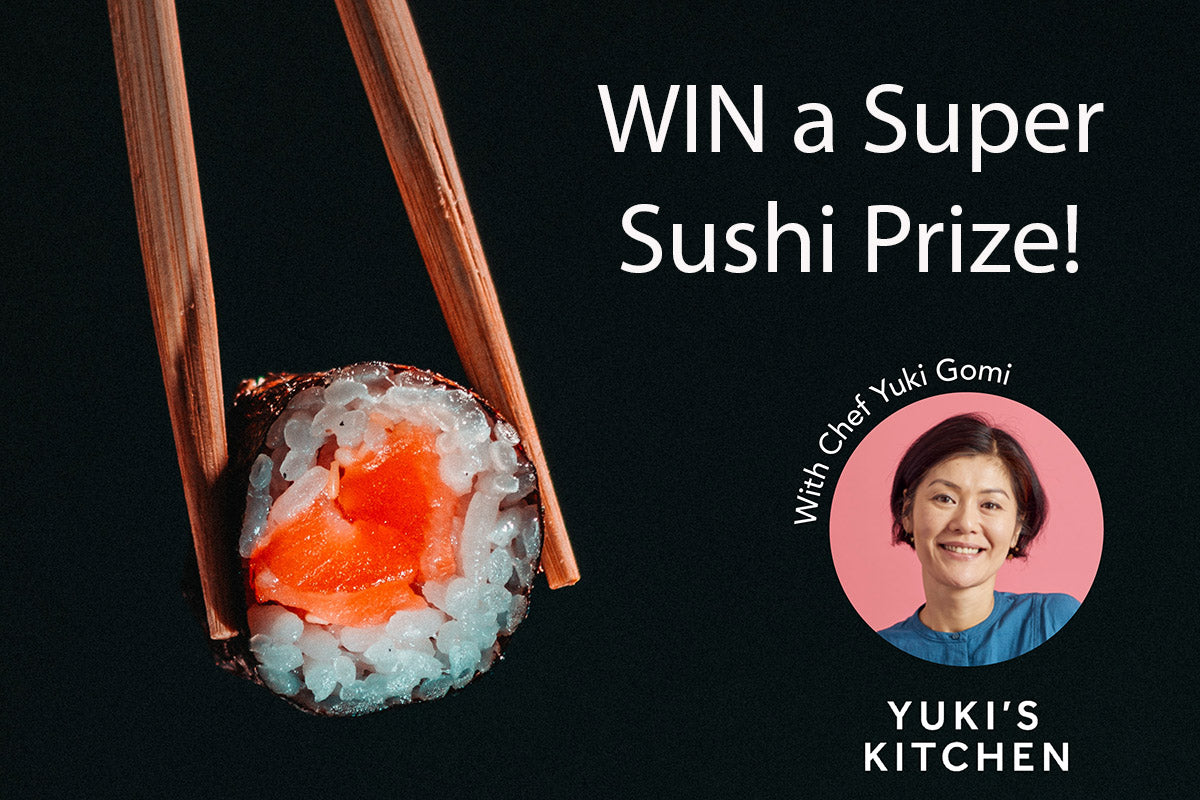 We have got some of the finest ingredients to help you make superb sushi at home, and to celebrate the long-awaited return of our fan favourite Mirin, we've teamed up with our friends at Yuki's Kitchen to give you the chance to win an amazing prize bundle!
WIN With Yuki's Kitchen
Yuki is a professional chef, writer and cookery teacher. Author of Sushi At Home, she is a pro when it comes to making delicious sushi.
Here's what you can win:
- A place on one of Yuki's online cooking classes
- A copy of Sushi At Home
- Yuki's 5 Essentials box, featuring the 5 ingredients Yuki considers crucial to creating authentic Japanese food at home, including Mikawa Hon Mirin.

Simply click here for full details and to enter... good luck!
Sushi Essentials
If you're already a sushi pro and looking for some superb quality ingredients to make your favourite rolls at home, we have a huge collection for you to choose from!
From the finest seaweeds to most plump sushi rice, or sublime vinegars to flavourful furikake and everything in between, our new website is your one-stop shop for bold, authentic flavour.