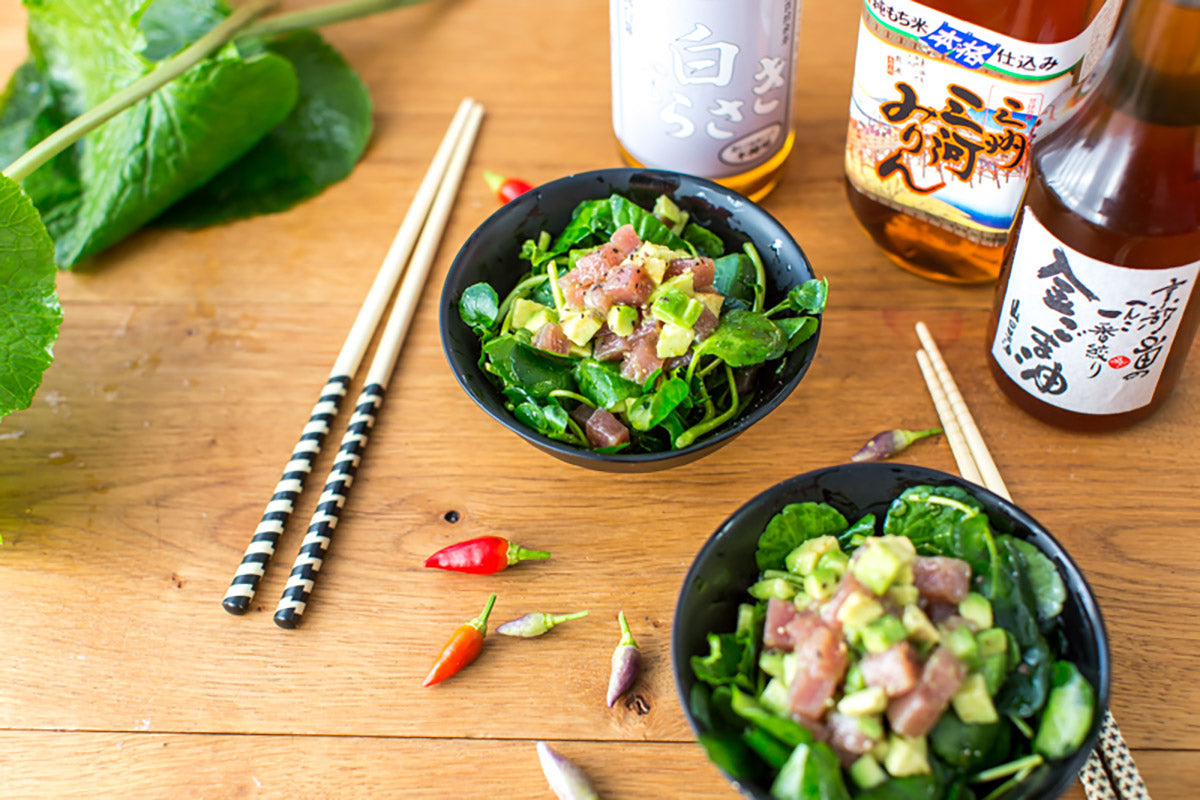 Mirin is a staple ingredient in Japanese cuisine – it's naturally mildly sweet and helps to balance flavour. With a similar production process to sake, producing a 14% alcohol content, it's commonly used and found in many recipes. We pride ourselves on carrying exquisite quality mirin, and are thrilled to introduce you to three new varieties and let you know that everyone's favourite Mikawa Hon Mirin is now back in stock!
 Matured for a minimum of a year, this mirin perfectly embodies subtle flavour. Delicate notes of agave, almonds and honey and a gently earthiness make it a superb option for rounding out the flavour profile of a dish. It is simply sublime with fish and seafood!
 The manufacturers of this mirin, Kokonoe Mirin, have history dating back to 1772. Each bottle contains the experience and expert craftsmanship that has been harnessed over the years, giving it its famous 'old-fashioned taste'. With deep umami, this mirin is best suited to robust dishes that use red meat or strong tasting fish.
An aromatic masterpiece with notes of cocoa, caramel, honey, nuts and fruits, aged over 2 years with no added sugar. This bottle has a deliciously sweet flavour with a smoky finish, making it the ideal companion for rich meats like game, or root vegetables like parsnips and squash.
 Mikawa is a region renowned for its mirin production; the mild climate and clear, soft water make it the ideal location. Sumiya-Bunjiro Shoten are award-winning mirin producers based in Mikawa, since the early 1900s. Now in the third generation of the Sumiya family, the mirin they produce is exceptional in both quality and taste.
 For the ultimate mirin experience, look no further than this 20 year aged bottle. Made by accident after some casks were forgotten for many years, the resulting flavour is rich and sweet, like black sugar. Exceptional with rich meats like duck, it also works very well in desserts thanks to its deep sweetness.