Revolutionary breadcrumbs made entirely from 100% Japanese rice developed by Ueman Japan. A healthy alternative to the traditional wheat panko, it is gluten-free, shortening free and contains no additives.
Use rice panko breadcrumb instead of wheat breadcrumbs in deep fried food like cutlets and croquettes and for oven baked dishes such as gratin. Rice flour's oil absorption is 40% less than the wheat flour, it reduces the oil intake substantially while the texture remains light and refreshingly crunchy. Ideal addition to hamburgers, dumplings and meatballs as filler to improve the texture.
Ueman Japan is a family business established in 1928 as a flour manufacturer in Hiroshima, Japan.
Available in 200g and 1kg
Store in a cool, dark place.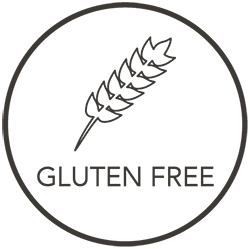 Thanks, we'll let you know when we've restocked!
There was an error signing up for restock notifications. Please try again.