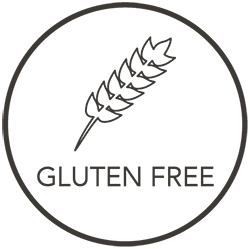 Traditionally made with wheat, somen noodles are thin and spherical (as opposed to flat like udon noodles) with a delicate texture. Rice flour takes the place of wheat to make these noodles gluten free. Made from locally grown rice by Toa Foods in Hyogo prefecture, great care is taken to keep these noodles authentic, traditional production methods are respected and no additives are used. 
Use just like normal somen noodles, traditionally eaten cold with a tsuyu dressing somen can also be used to create an original salad or enjoyed hot like any other noodle. Cook in a large pot of water for 3 minutes. If eating cold, run under cold immediately after cooking.
Available in 142g
Keep at room temperature, away from sunlight, heat and moisture.