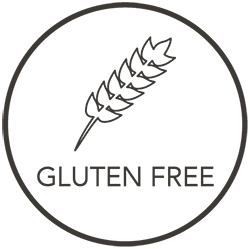 All the flavour and seasoning properties of soy sauce without the gluten. The fermentation process is wheat free, relying solely on fermented soybeans to keep this soy safe for a gluten free diet. 
Recommended use for tamari soy sauces
Use this gluten free soy sauce just like your normal soy sauce to add a richer flavour to stir fries, stews and sauces. It also works wonders in meat marinades, enhancing the umami flavours. 
Simply add tamari gluten free soy to quickly enhance your dishes or substitute tamari where you would usually add salt.
Available in 1.8 litre
Store at room temperature, away from direct sunlight