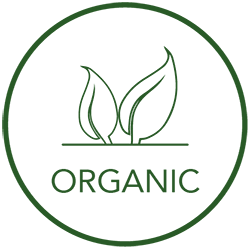 A must-have accompaniment to Japanese fried foods
This artisanal and organic sauce is a kind of Japanese ketchup or barbecue sauce, with a sweet, sour and vinegary flavour. In Japan, it accompanies a widespread dish called "tonkatsu" (breaded pork cutlets), where the name originates from. Its texture is creamy and its taste is between ketchup and Worcestershire sauce.
Inspired by the success of imported English Worcestershire sauce in the early 19th Century, this Japanese sauce was first created in 1948. Tonkatsu sauce pairs perfectly with grilled and breaded meats (such as pork or chicken katsu), chips and other fried foods, and makes a delicious dipping sauce. It is also a great addition to stocks, sauces and marinades. Tonkatsu sauce is a must with popular Japanese street food dishes such as okonomiyaki (savoury pancakes) and takoyaki (octopus in batter).
Buy tonkatsu sauce made from organic ingredients
Traditional Tonkatsu sauce is produced by boiling vegetables, spices and fruit such as apple puree, tomato paste, onion and soy sauce. This is allowed to naturally separate, and the sauce is taken from above the layer of ingredients that naturally fall to the bottom.
This organic tonkatsu sauce is made only from organic ingredients, with no high fructose corn syrup, only organic sugar. Capture the authentic flavour of this Japanese fruit sauce with our most popular tonkatsu sauce today.
Available in 175g
Keep dry away from heat, light and moisture. Refrigerate once opened.