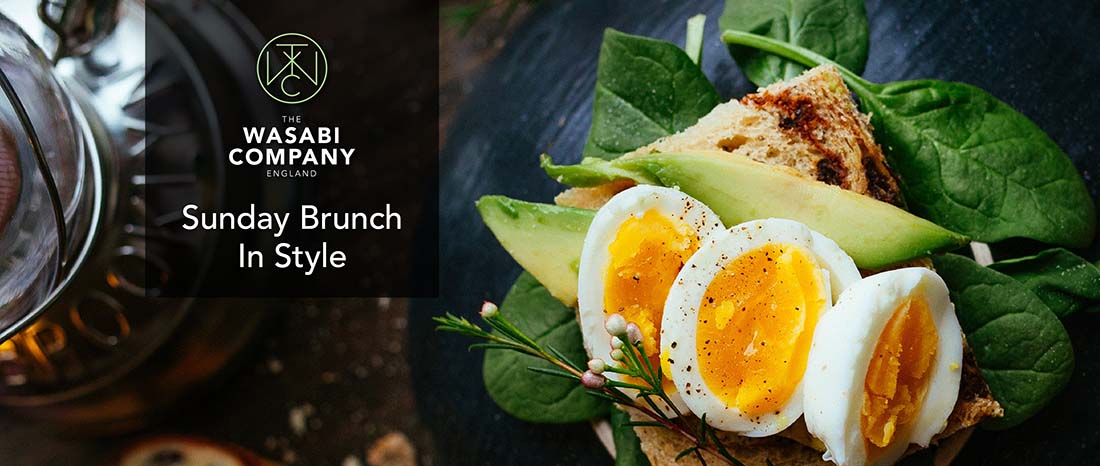 We're all for quick and easy meals, but every now and then it's nice to take a slow Sunday morning… it's the prime opportunity to make yourself a delicious brunch and enjoy your favourite coffee.
While a classic Eggs Benedict or humble omelette might be your go-to, we've got some excellent uses for 7 Japanese ingredients that will inject some flavour into your Sunday morning…
A Sweet Spot with Yuzu Jam
Imagine marmalade with a less bitter, more aromatic essence. Yuzu Jam can be used in a variety of ways (including on a cheeseboard!) but it's absolutely divine on a sweet brunch recipe.
On Toast
Use it exactly as you would a marmalade. Butter up a perfectly toasted slice of sourdough and top it with a generous dollop of yuzu jam.
With Waffles/French Toast
Sweet and tart, it makes a glorious topping for a stack of waffles, pancakes or French toast!
With Yoghurt & Oats
Whether you do your oats overnight or the morning of, the zestiness of the jam is great at cutting through natural yoghurt, creating the perfect pairing.
Soy Sauce For Your Toast Toppings
For the ultimate savoury toast toppings, we recommend a splash of soy sauce! Whether you're cooking up some veg or getting a little cheesy, soy sauce adds the perfect dash of salty, umami flavour to compliment.
Soy Sauce Baked Beans
All you need is a tin of white beans, a tin of chopped tomatoes, a generous glug of soy sauce and some salt and pepper… simmer until the sauce thickens and serve over your favourite toast. You could even add an extra splash of soy sauce on top!
Soy Sauce Mushrooms
This works perfectly with rehydrated shiitake mushrooms, but simply pan fry sliced mushrooms with a good amount of fresh soy sauce for the ultimate umami-packed brunch.
Cheese on Toast
You've heard of Worcestershire sauce on your cheese toastie… now try smoked soy sauce! It will add a superb, smoky flavour that goes perfectly with gooey melted cheese.
Get Zesty with Yuzu Mayonnaise
Maintaining the creaminess of classic mayonnaise, this also has a tantalising citrus edge that works wonders on many dishes. 
Yuzu Mayonnaise Smoked Salmon
Whether you like your salmon on toast, a bagel or an English muffin, this is the ideal condiment to pair with it.
Cheat's Eggs Benedict
We're all for a classic egg brunch, but when you don't have the time or inclination to make a fresh Hollandaise sauce, simply mix 2 parts Yuzu Mayonnaise with 1 part Mustard (we recommend wasabi mustard for a real taste explosion) for a simple sauce for your egg muffins.
Avocado Toast
Spread a thin layer of Yuzu Mayonnaise on your favourite slice of toast before topping with some avocado & chilli flakes… the only questions is sliced or smashed?!