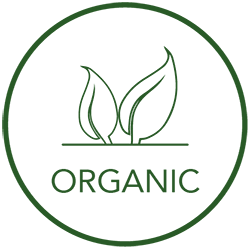 A classic tomato ketchup with a Japanese spin
Introducing our organic tomato ketchup from Japan, a delightful blend of rich, organic red tomatoes and made with the highest quality organic ingredients. This ketchup is a healthier and more delicious alternative to the more traditional condiments.
Its smooth texture and well-rounded, irresistible taste makes it a perfect companion for a wide range of dishes, whether you're using it for dipping fries, adding it to burgers, or enhancing the flavour of your favourite recipes.
Made from Italian sun-ripened tomatoes, from only organic agriculture
Liven up your dishes with the irresistible rich thick taste of Italy's own sun ripened tomatoes with absolutely no artificial colours or artificial flavours.
Everyone knows how ketchup tastes but this bottle will surprise you thanks to its unmistakable signature taste. A tomato ketchup like you've never had before, this bottle will quickly become one of the store cupboard staples that you can rely on anytime.
Available in 150ml
Store in a cool, dry place and refrigerate once opened