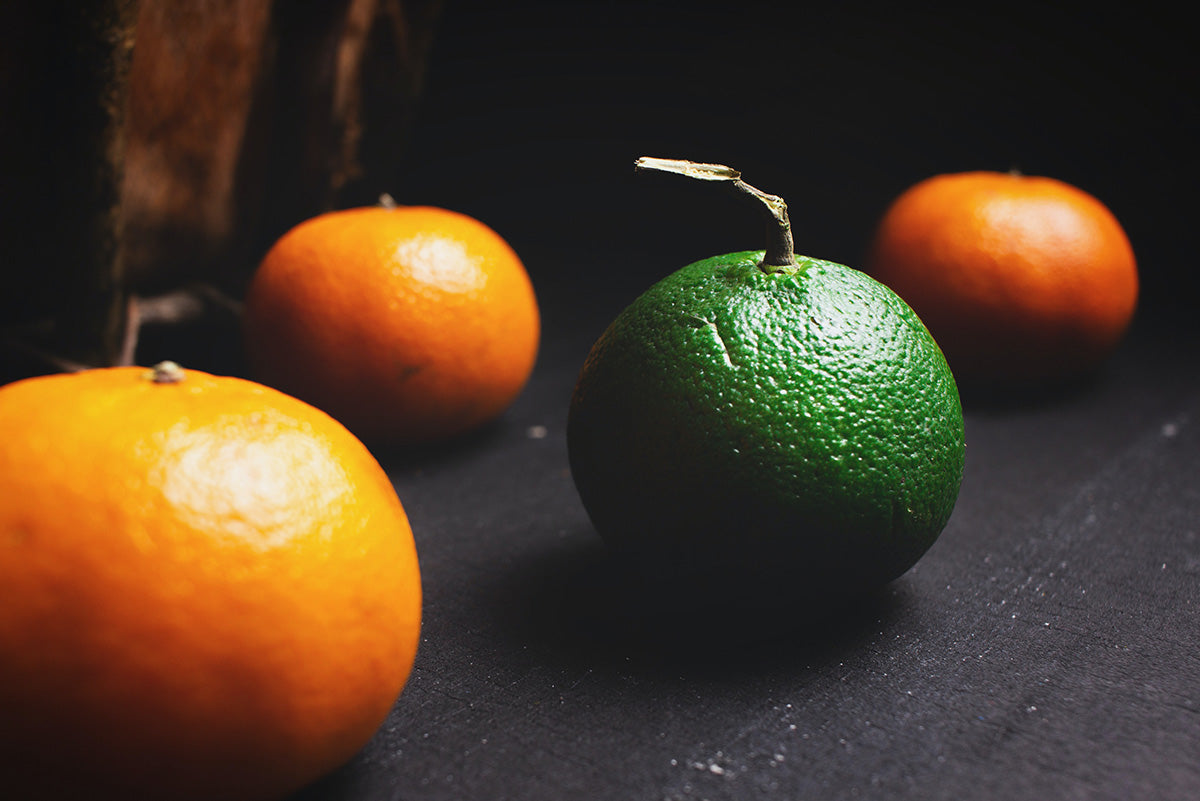 We know you can't get enough of juicy citrus fruits, so we're thrilled to say your favourites are back in stock along with two NEW varieties.
Also known as Honey Mandarins, Ponkan change colour from green to yellow to bright orange when ripe. At this point in the season they are between colours, as seen above. They have a semi-thick rind with little to no pith, but are bursting with juicy orange segments! The flavour is sweet and slightly tangy, exactly as you'd expect from a mandarin. Enjoyed raw, in cooking or baking, these fruits will add an exciting exotic flavour to your food.
Literally translated as "to eat the sourness", this fruit lives up to its name! It may be small but the flavour is certainly mighty; unripe they are super sour. Measuring only around 4-5cm in size, they belong to the mandarin family and, once ripened during winter, can become incredibly vibrant in colour with a much sweeter taste.
Restocked Favourites: