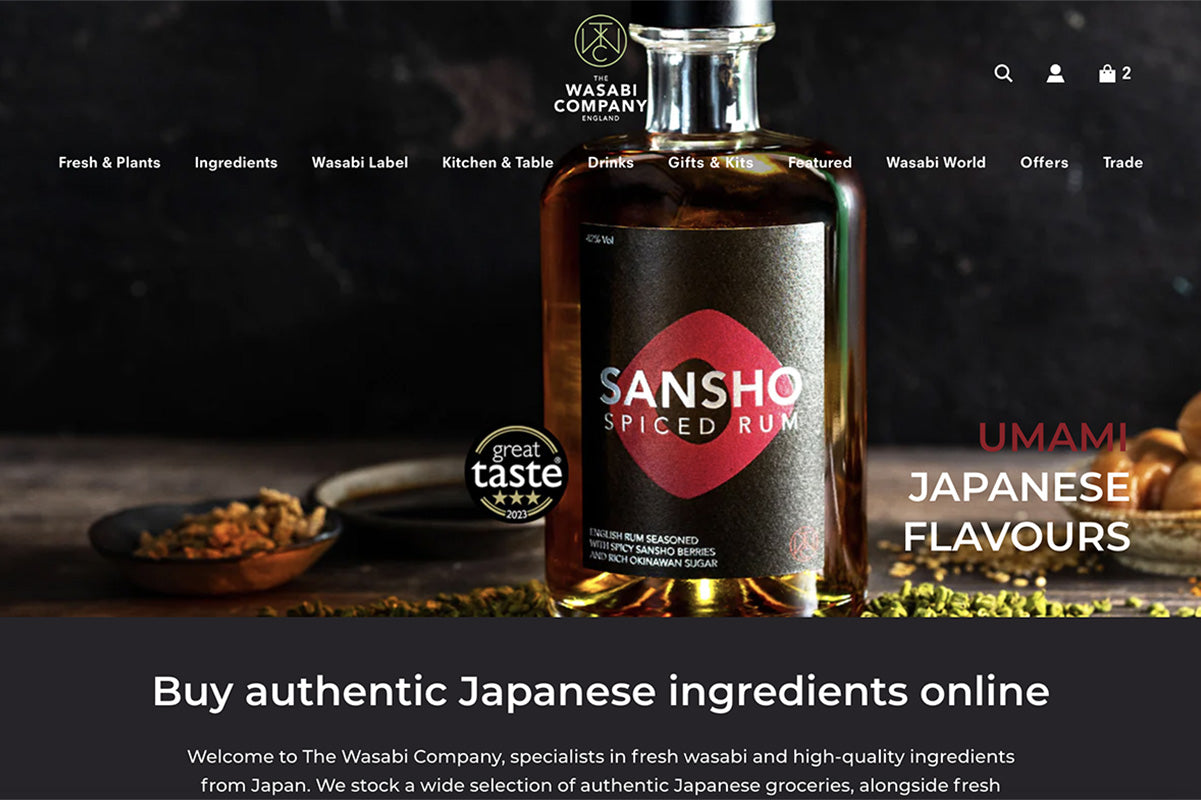 Looking for new and exciting ingredients to bring your dishes to life? The Wasabi Company is proud to announce the launch of our new and improved website, making it easier than ever to find and purchase authentic Japanese ingredients.
Find your Japanese groceries
It's easier than ever to find authentic Japanese groceries with our updated online Japanese supermarket:
Easier to use
Our new website design has a much more functional layout so that it is as easy as possible for you to find the items you need. Whether you are a seasoned cook or just starting to explore Japanese cuisine, our website has been designed with user experience in mind for a seamless shopping experience.
Quicker to find authentic ingredients
With our new search bar, you can find the ingredients you are looking for much more quickly. Our online supermarket is now much faster to navigate and you can see previews of our items to make the search much simpler.
Discover new Japanese dishes
We even have a Japanese recipes section where you can find plenty of fantastic meals that are easy to make at home, especially with our authentic Japanese food. From wasabi graters and starter kits to locally grown ingredients, we have everything you might need.
For fans of Japanese noodles including ramen noodles and udon noodles to Japanese rice dishes, seafood dishes and more, we have the spicy, umami or salty and tangy dishes that will satisfy your love for Japanese food culture.
Wasabi world journal
On top of all this, you can also find all the latest information, updates and details on growing plants and trees, cooking authentic dishes and more in our journal section. You'll also find some useful information on the origins of Japanese dishes and why Wasabi is such a key ingredient in many of them.
Explore our new online store today for all the essential ingredients you'll need
Authentic Japanese cuisine is waiting for you so don't waste another moment, browse through the best Japanese supermarket online for the best authentic Japanese products.
From kitchenware, to premium sake and aged soy sauce and bento boxes, The Wasabi Company has everything you need to recreate Japanese dishes at home.
Visit our new website today and discover a whole new world of flavours.