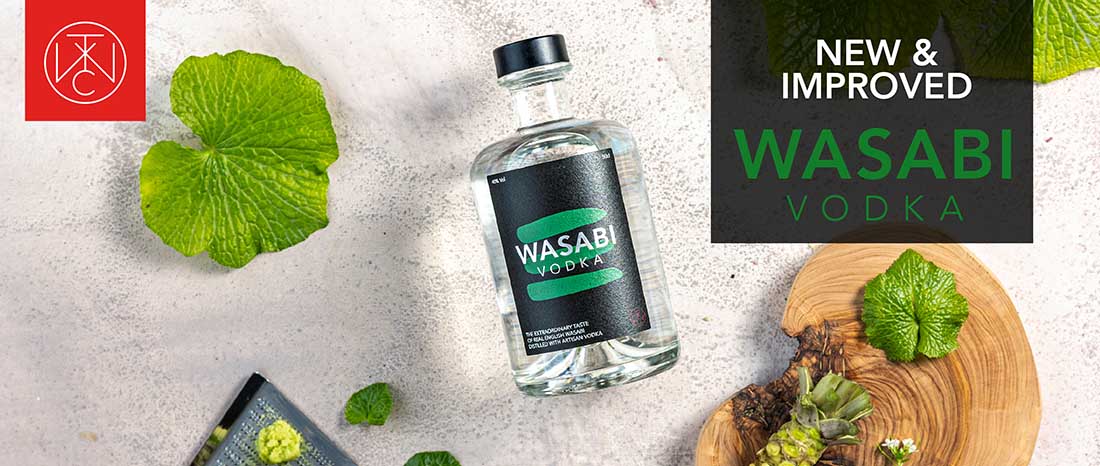 You may already know and love our Wasabi Vodka, but this version is bolder and better than ever before. With more fire in each bottle, this is a tipple crafted for true wasabi lovers.
What does Wasabi Vodka taste like?
Each bottle of Wasabi Vodka is made using fresh wasabi from our own farms in Dorset and Hampshire, so you can taste the real deal in an exciting new way. It is smooth and buttery with the classic brassica flavour giving way to notes of star anise and pepper, delivering a delightful warmth. If you love the clean heat of fresh wasabi, then you're bound to fall in love with this single distilled, unfiltered vodka!

How to use Wasabi Vodka:
Die-hard wasabi lovers can enjoy this on the rocks! For those who prefer to get a little more experimental with their drinks, we recommend trying this in a Martini, dirty or with a twist. If you'd like to ease in to the bottle gently, then a brunch time Bloody Mary could be the perfect cocktail for you.

Get a taste of Wasabi Vodka
If you want to get a taste of Wasabi Vodka before buying a big bottle, or if you want to introduce a friend to the power of fresh wasabi, we have miniatures of all our spirits available! You can either buy a Wasabi Vodka Miniature, or a Spirit Of Japan Miniature Gift Pack to sample all 4 of our new spirits in one go!