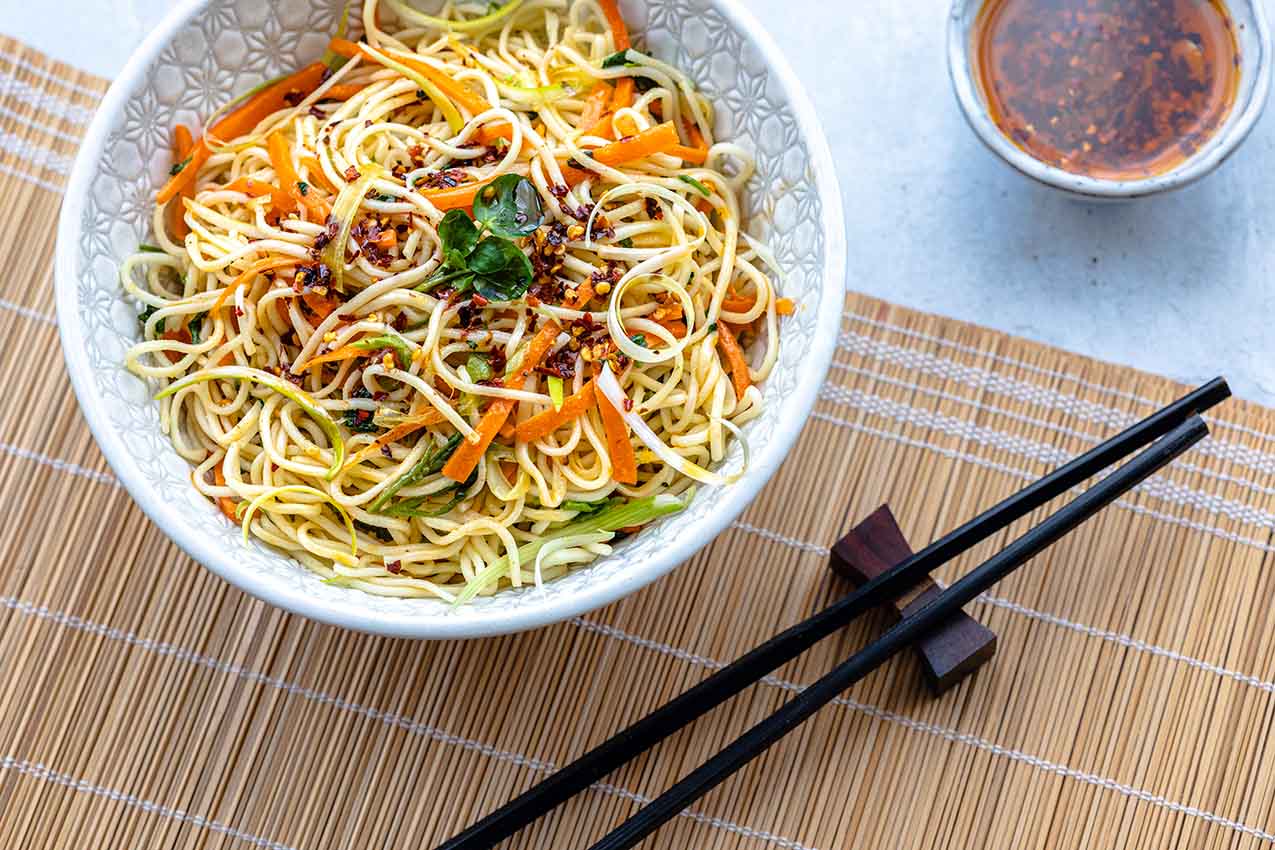 Serves 2
Prep time: 10 mins
Cook time: 10 mins 
Ingredients:
1tbsp white miso paste 
1tbsp butter 
60g watercress, chopped 
1 pack your favourite noodles, we used udon 
3 spring onions, sliced or cut into ribbons 
1 carrot, cut into matchsticks  
50ml olive oil 
1tbsp chilli flakes 
1 clove garlic, crushed 
Sesame oil  
Method:
Cook the noodles per the pack instructions – usually they require about 5-10 mins in hot water. 
To make the chilli oil, gently heat the olive oil and chilli flakes in a small pan over a low-medium heat and allow to infuse – a few minutes should be perfect. Add the garlic at the end, cook for 30secs then remove from the heat. Be careful not to burn the chilli flakes or garlic as this will make the oil bitter. 
To a wok, add the carrot & 2/3 of the spring onion with a little sesame oil to soften. Then add the noodles and watercress and toss to combine.  
Add the butter to the wok and allow it to melt before adding the miso paste – give everything a good stir to ensure it is combined. 
Serve in a bowl with the chilli oil drizzled over and sprinkle with remaining spring onions.