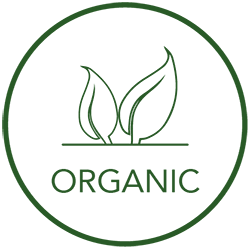 This 100% all natural and premium vinegar is made from brown rice sourced from Akita prefecture and natural spring water. Utilising unhulled and naturally sweet brown rice, the vinegar has a more robust aroma and taste, that is rich and mellow.
The long ageing period, from anywhere between 1 to 3 years, is rewarded with increased richness, aroma and umami than ordinary rice vinegar. Whilst being packed full of flavour, the abundance of amino acids makes it one of the healthiest kinds of vinegar available.
This vinegar is popular with chefs who like to add a subtle sourness without becoming too over acidic. If you're looking to make some pickles with an added depth of flavour, this is the go to vinegar for you.
A light drizzle when marinating your fish or vegetables will enhance their flavour without becoming too overpowering and elevate your cooking to the next level. The smooth, sweet and subtle acidic brown rice vinegar is so delicious that it's a refreshing drink, diluted with some water!
Available in 500ml
Keep dry away from heat, light and moisture. Refrigerate once opened