Light in colour with a supremely delicate texture and wonderfully enticing flavour this is the epitome of fine organic sesame oil. The flavour is so clean it can even be used on sashimi without overpowering the flavour.
Sesame oil is used in dressings and vinaigrette's, meat marinades, fish, tofu, sushi & sashimi. Used sparingly the best quality oils enhance flavour without overpowering.  Just a light drizzle, added after cooking and just before serving will greatly enhance freshly steamed or stir fry vegetables. 
Wadaman sesame oils are crafted with the lightest possible pressing. 5 litres of seeds are required to create 1 litre of oil and all oil is derived from the very first pressing. The expert roasting of the seeds using high, then low, then high temperatures ensures the seeds are roasted to the very centre.  This roasting technique has been overseen by fourth generation master roaster Etsuji Wada for the last 45 years. The reward for this lifetime of dedication is seeds of exquisite flavour with a plump seed that is perfectly primed for pressing.  
Available in 90g & 270g
Store in a cool, dark place. Do not decant or refrigerate.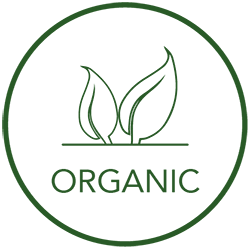 Thanks, we'll let you know when we've restocked!
There was an error signing up for restock notifications. Please try again.