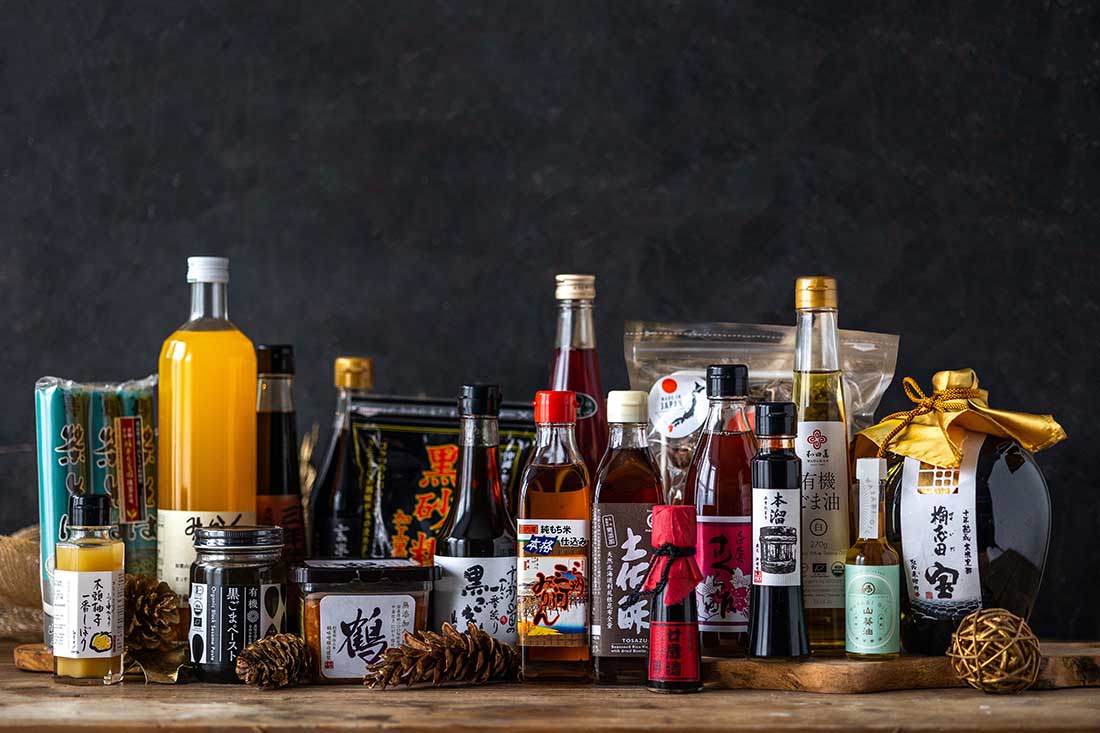 Where to buy Japanese ingredients
Sick of eating the same plain old food at home? Craving a delicious twist to your meal times? There are plenty of popular Japanese foods that could bring joy back to your day.
Recreating Japanese dishes at home can be rewarding, but where can you find the right ingredients? With the rise in popularity of Japanese cuisine, there are now more options than ever. Whether you enjoy chicken katsu or curry rice, noodle soup, raw fish or grilled fish, deep-fried pork cutlet or beef hot pot, it may be easier than you think to enjoy your favourite Japanese-style dishes at home.
You can buy Japanese-style ingredients in supermarkets, specialty ethnic markets or from online stores, and even local farmers. However, some Japanese dishes require trickier ingredients, so read on to find out where to buy a few of the must-haves for recreating your favourite Japanese foods.
1. Soy Sauce
If you have ever been to a Japanese restaurant or enjoyed a Japanese meal, you are likely to have tried soy sauce. It is an essential condiment in Japanese cooking and can be found in most Asian grocery stores as well as supermarkets. There are plenty of options available, but for an authentic flavour, buying your soy sauce from a reliable online store or a Japanese supermarket could be a good idea. You may also want to check out specialty Japanese markets for the most traditional taste.
2. Wakame seaweed
Wakame seaweed is another common ingredient in Japanese cooking and is found in many dishes such as miso soup, salads, and noodle dishes. It is also often found in Japanese restaurants or as a starter in sushi bars. To add the subtly sweet flavour to your miso soup, soba noodles, and more, the ingredient can be bought pre-packaged at most grocery stores or from speciality Asian markets. The seaweed has a mild flavour and adds texture to your meal.
You can also buy dried wakame if you would like to store it for a longer period of time. Dried wakame needs to be soaked in water for about 10 minutes before adding it to your dish. If you are a true miso soup fan looking for a cheap meal, it might even be a good idea to buy and store in bulk - you can never have too much since the ingredient is perfect with soba noodles, udon noodles, or in salads for more texture variety.
3. Tofu
In a traditional Japanese diet, you are likely to find tofu. This excellent source of protein is commonly used to make various Japanese dishes. It is another ingredient commonly found in miso soup as well as a substitute for meat in a hot pot. You can pick it up from most grocery stores, Asian markets, health food shops, or online. Look out for silken tofu and extra firm tofu, as these are the most popular types used for Japanese cooking. It is also worth checking the label to see which type is best suited for your Japanese recipes. Some stores offer fresh tofu in small tubs, while others sell it pre-packaged and ready to use. Or, if you're feeling adventurous, you could even make your own tofu to really impress your friends!
4. Green onions
Another traditionally eaten ingredient is green onions. Also known as scallions, these are a must-have for any Japanese home cooking. They are often used in soups, sauces, stir-fries and salads. Green onions are available in most grocery stores, but you can also find them at Asian markets or farmer's markets. If you are looking for an organic variety, you may want to shop at a specialty organic store or online. The better the quality of the green onion, the tastier your dish will be!
5. Sake
Japanese dishes are often accompanied by sake. In Japanese culture, sake is served as a celebratory drink or used in sauces and marinades for savoury dishes. While it can be difficult to find Japanese sake outside of Japan, you can still get your hands on some sake from other countries such as the USA, Canada, or Europe. Look out for specialty stores that sell Japanese ingredients or browse online stores for high-quality dried Japanese sake. It may also be a good idea to check out your local Japanese restaurant, or simply order your favourites straight to your door!
6. Mirin
One traditional ingredient you can't miss out on is the condiment mirin. Made with rice wine, it is used for flavouring a variety of dishes such as teriyaki, sauces and soups. It has an unmistakable sweet flavour and is most commonly sold in bottles. Grocery stores often stock it, but if you can't find it there, specialty Asian markets or online stores are your best bet. Whether it's for a traditional miso soup or chicken teriyaki, mirin is the key ingredient to bring out the sweet flavour of your dish.
7. Japanese rice
No Japanese meal is complete without a side of rice. Japanese short-grain rice is the most popular variety that has become widely available in grocery stores and online. However, it's worth noting that some varieties are better suited to specific dishes. For example, sushi rice is suitable for making sushi rolls or other dishes where firmness is important; while sticky rice is ideal for making onigiri, rice balls, or as a side dish. Be sure to check the label before you buy!
8. Udon noodles
Udon noodles are thick noodles made from wheat flour that are commonly used in Japanese cuisine. This type of noodle can be found in a variety of dishes, ranging from hot soups to cold salads and stir-fries. It is sold pre-packaged at most grocery stores as well as specialty Asian markets or online stores – just make sure to double-check the label for any added preservatives. Udon noodles can be used in a variety of dishes, so you are sure to find one that suits your taste!
Achieving authentic Japanese cuisine
Despite traditional Japanese food seeing an increase in popularity, it can be tricky to find a local Japanese supermarket. You can find a lot of popular Japanese foods in grocery stores, but for fresh ingredients that can help you perfect your Japanese cuisine, specialty online stores can help. Here at The Wasabi Company, we have an array of the finest, fresh Japanese ingredients ready to add some flavour to your meals, so prepare your side dishes, set out the steamed rice, and get ready to top it all off with a raw egg if you're brave enough. With all these ingredient options readily available, you can start recreating traditional Japanese dishes at home in no time, so be sure to stock up today!