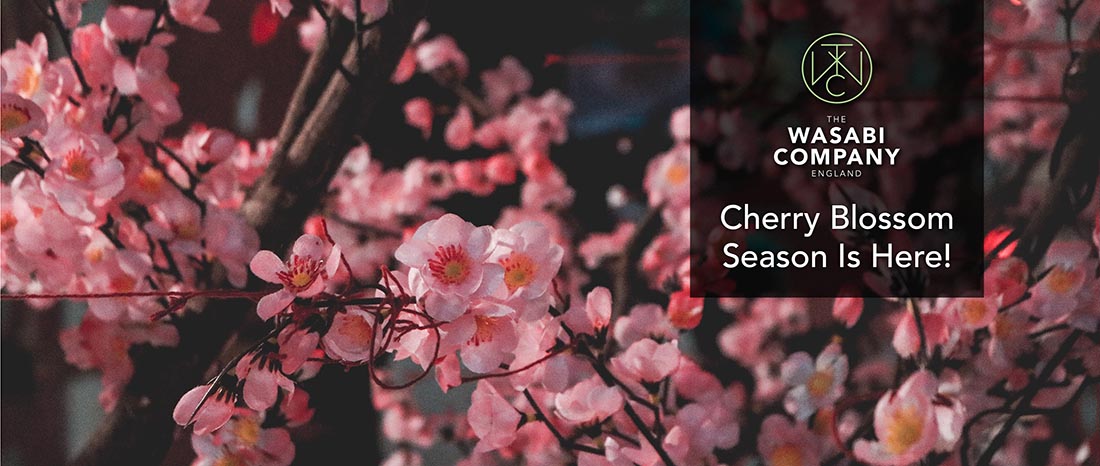 It's the time of year when delicate pink and white cherry blossoms start to make their appearance on trees across Japan. Hanami is the ancient practice of observing and enjoying these flowers; every Spring, people from all over the world flock to Japan to witness the beauty of this natural event.
If, like us, you won't be in Japan to witness the cherry blossoms for yourself, we've got a few products that will help you bring the floral flavour of Sakura to your own home…
 OUR TOP 4 CHERRY BLOSSOM PRODUCTS 
Honey Vinegar With Sakura
Made with organic rice from Akita, this sweet vinegar is blended with Japanese honey and infused with hand-picked cherry blossoms. It's a delightful balance of acidity and sweetness with a fragrant aroma. Use this vinegar on desserts, like ice cream or yoghurt, in a drink with soda water and ice, or in a dressing for fish dishes.
Sakura Somen Noodles
These light pink wheat noodles are gently flavoured with cherry blossom, delivering the essence of Sakura to all your senses. They are lovingly handmade over two days and are best enjoyed when served cold. Cook them through for 4 minutes before rinsing with cold water and pairing with a soy dressing for a light and colourful treat.
Sakura Cherry Blossom Vinegar
Carrying the delicate, floral taste of cherry blossoms, this rice vinegar is fresh and well balanced. Made with rice from Hiroshima, it can be used as a drinking vinegar in cold water or in dressings, marinades, chirashi sushi and sunomono. You can also try it in herbal tea in place of lemon!  
Sakura Cherry Tree Liquid Smoke
Using only small amounts of smoked cherry and wood and blossoms, this expertly crafted liquid delivers a big impact of flavour. A powerful sweet and smoky taste can be imparted on to any dish when diluted with water or brushed over meat, however this little pouch is also incredible behind the bar! A light spray of this can transform a whisky or rum cocktail in seconds.

Need More Sakura?
Perfect for baking, these cherry blossoms are preserved in salt and then syrup to preserve their flavour and texture. They make an exceptional garnish!
Similarly to the somen noodles, these buckwheat noodles are light pink in colour and deliver a sweet, cherry blossom flavour.
Add a little touch of spring to your ceramic collection with these beautiful ramen bowls. Light blue with dainty white cherry blossoms, they are simply stunning.