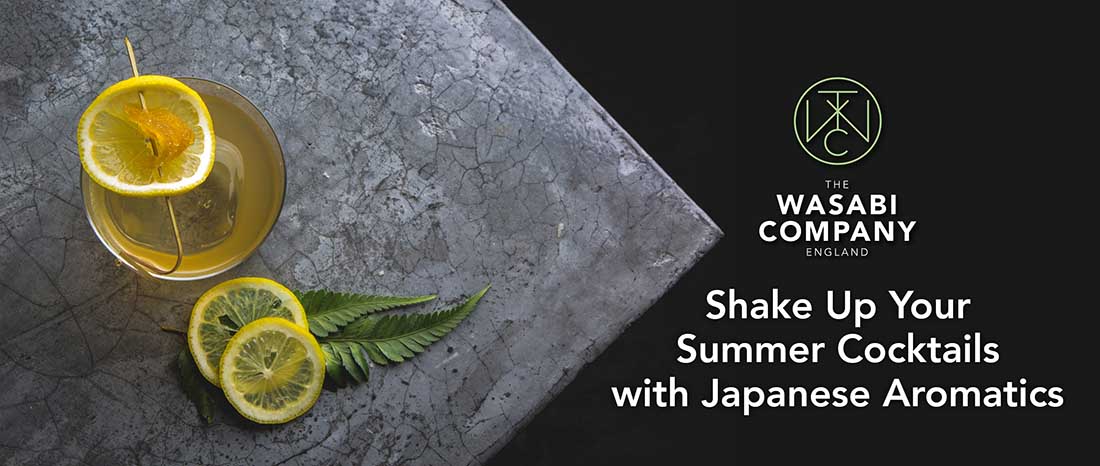 Give Your Favourite Cocktail a Japanese Twist
Yuzu Tom Collins - with Awamori Gin
The botanicals in this gin include roselle (from the hibiscus family), guava leaves, and long pepper, but the most interesting addition is goya, the green, bumpy Okinawan bitter melon. It is bursting with floral flavours, tropical fruit, and green notes from the bitter melon.
Build over plenty of ice in a tall glass - garnish with lemon slice and a cherry.
Yuzucello Spritzer
Tart and uber refreshing, Yuzucello is extremely popular for its bold citrus aroma and zesty flavour. The powerful citrus notes deliver extra dynamics to one of Italy's favourite summertime aperitifs.
We can't wait for our own summer parties this year where Yuzucello Spritzers will be served and shared with all our guests - this is an absolute winner!
Pour Yuzucello over ice, top with Sparkling Sake & Soda Water.
Which Spirit or Sake Will You Choose to
Spice Up Your Summer?
Wasabi Vodka: multi-award winning spirit that captures the flavour and fire of real wasabi
Yuzucello: sunshine in a bottle, a refreshing tipple with the floral, heady flavours of  
Okinawa Gin: wildly aromatic, an original gin all the way from Okinawa
Yuzushu: this fresh and zesty Japanese Classic is of exceptional artisan quality. Wonderful balance of tart and sweet
Pearl Sparkling Sake: try this light and bubbly sake in place of prosecco or champagne, great in cocktails and spritzers
Umeshu: made with the finest Nanko plums, this sweet sake is super refreshing with soda water
And if you're into mocktails or simply
want to give any drink a boost...
Yuzu Syrup from Miyazaki: tangy citrus with a hint of sourness, ideal for original and refreshing drinks or cocktails
Yuzu, Ginger & Honey Syrup: Ginger from Kochi Prefecture is blended with Kito Yuzu juice and honey to create a unique blend of flavours that are at once tart and sweet
Green Ume Plum Syrup: an aromatic, tangy & flowery taste full of minerals & vitamins for a refreshingly fruity drink
Honey Vinegar with Edible Rose: a delicate & elegant sweetness with a beautiful, deep red hue & the refreshing aroma of roses
Dark Ume Plum Vinegar: perfectly balanced from renowned Wakayama Nanko plums, fully ripened which fall naturally to ground before harvest