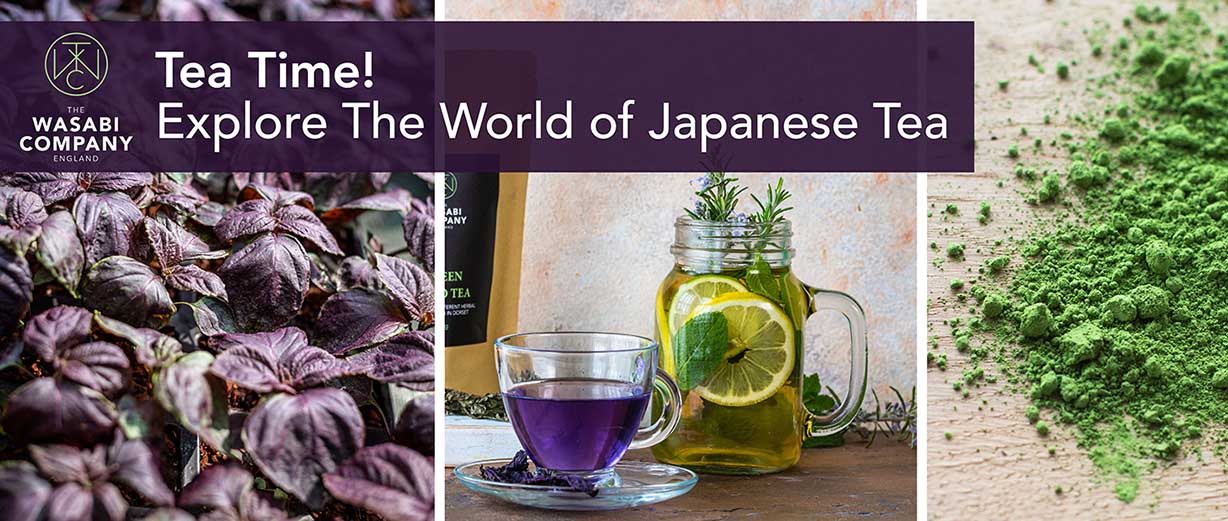 OUR HOMEGROWN SHISO TEA IS READY FOR YOU
Another long-awaited product, we receive emails from fans like you on a daily basis asking about our own shiso tea. Grown on our Dorset farm, the leaves have now been dried and packed.
The day has arrived, they're here!
PLUS
Get 15% OFF ALL MATCHA PRODUCTS
Use code MATCHA15 to get 15% off our Matcha Tea and Matcha Tea Ceremony Gift Sets
SHISO TEA - DELICATE, FRAGRANT & DELICIOUS
Their delicate, aromatic flavours have been preserved perfectly. They'll delight all tea-lovers with their delicate, aromatic flavour and vibrant colours.
Shiso is a member of the mint family and although it bears some resemblance in flavour, there is a savoury herb-like quality that is likened to basil or caraway with a hint of citrus.
| | |
| --- | --- |
| Purple Shiso Tea pours from the pot bright blue and progresses to purple as it brews. Add a drop of lemon juice and it transforms to an incredible vibrant pink! | Green Shiso Tea has a similar flavour to the purple variety. Likened to basil with a twist of refreshing mint. Both teas are wonderful in Spring & Summer |
GET 15% OFF SUPERIOR GRADE MATCHA
Our Matcha Tea is 'Superior Grade' making it one of the highest quality Matcha that you'll find. The queen of all teas when it comes to promoting good health, Matcha has up to 127 times the antioxidants of some green teas! Matcha is known to improve mental clarity and focus and aid weight loss, amongst an impressive count of further scientifically proven health benefits. Take advantage of our 15% off code and stock up today!
So Many More Japanese Teas to Explore!
Tea drinking is taken very seriously in Japan. Browse our premium selection to find some new and wonderful tea-tasting experiences!
Try Genmaicha, with it's warm, full, nutty notes from toasted rice. Or for something completely unique read about smokey Houjicha, it's made with lightly toasted sencha. Whilst Sencha Karigane is made using only the stems and veins of leaves harvested during the first flush of Spring when aroma is at its peak.